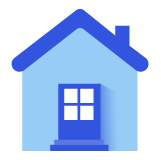 24 x 7 services (inclusive of all holidays and weekends).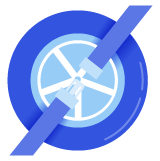 Highly trained & experienced healthcare professionals.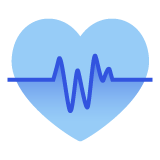 Regular assessments by management to ensure client satisfaction.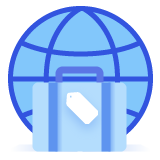 We also grant at–home consultation.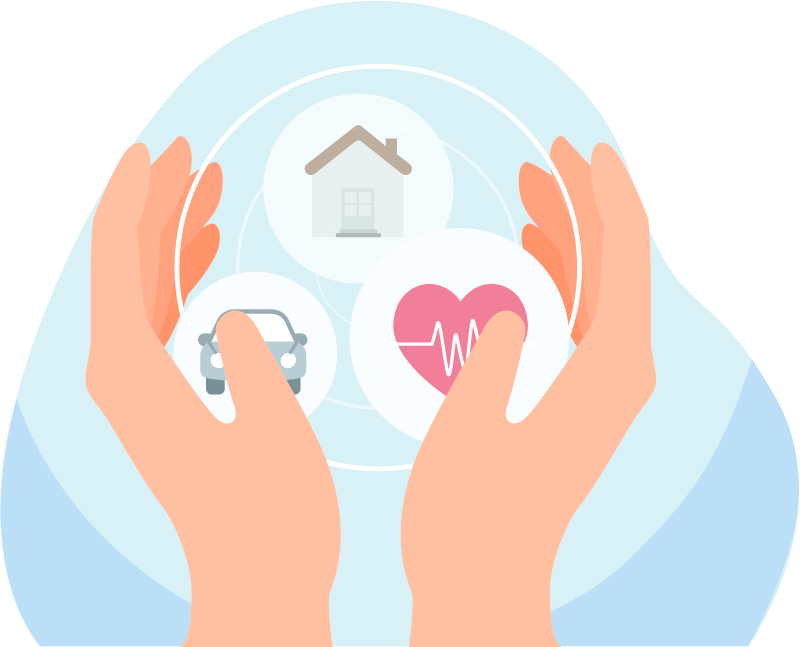 Frequently Asked Questions
1. Where are Care At Homes services provided?
All services shall be provided for within 30 km radius from the CIMS Hospital and 24 hours services (day-night care) available across Gujarat, Rajasthan, and Madhya Pradesh in India.
2. Will my family member always receive care from the same caregiver?
Our goal is to establish a long-term care-giving relationship with your loved one. Should your family want to request another caregiver for any reason, we'll search for a match until your family is happy. We understand that a strong rapport and trust with a caregiver is vital for a successful home care experience. If your loved one receives care for many hours in a day or at different times of the day throughout the week, it may be necessary to schedule more than one caregiver in a given week. If your family requires multiple caregivers, our goal is the same: we want you to be satisfied and happy. We'll do what it takes to make sure we achieve that goal.
3. Can I change or discontinue the services my loved one receives?
You can change the number or type of service we provide your loved one whenever it's necessary. We understand the care situation can quickly change, so we're as flexible as possible with your loved one's care. Plus, you're never bound to a long-term contract, so you can discontinue your relationship with Care At Homes at your discretion.
4. How can I verify a shift was completed?
Care At Homes uses several tools to track our caregivers. First, we use simple timesheets filled out by each caregiver. This allows you to have a written record of services within the home where care is provided. And we can provide written verification at any time.
Also, our invoices are always sent after services are complete. This allows you to ask any questions about time or date of care, and makes it preferable for us to make any schedule adjustments before your invoice is sent.
5. Do I need a physician's authorisation for your services?
No. You don't need pre-authorisation, pre-qualification, certification or even a prescription for Care At Homes services. You choose the services you want, when to start those services and how often those services are used.
6. What are the costs of your home care services?
Every family we serve receives a Custom Care Plan specific to their needs and budget. Several factors help determine the exact cost:
Number of hours of care per week

Level of home care services received (Care giver, skilled nursing, etc.)

Our home care services are typically billed on an hourly basis. This makes it easy to make a Custom Care Plan for you. To discuss the exact rates for the services you may need, contact our office. We'll set up an in-home consultation to begin discussing a Custom Care Plan and the rates for each service on your plan.

We always provide a written rate sheet prior to initiating care services. Rates will never be increased without at least thirty days notice.
7. Do I pay the caregiver directly?
No. You (or an authorised representative) are only invoiced after the completion of services. Usually, this happens weekly. You never have to pay caregivers directly. And you'll never be asked to pay an additional fee to any employee.
8. How is the privacy of my personal information maintained?
We adhere to all guidelines applicable to privacy of personal and healthcare information. This starts once we have a formal services agreement (Consent), before a caregiver even comes to your family member's home. The written service agreement (consent) stipulates the exact restrictions on the use of your information, which clarifies that even unauthorised individuals will not be given access to information without a client's – or legally authorised representative's – formal consent.
Your information is never sold to a third party under any circumstances. In fact, only the office personnel and caregivers who are directly involved in your services will have access to information related to the care of your loved one.                                                                                    
9. Care At Homes care services seems like a good choice. What's the next step?
Give us a call. We'll arrange a time to visit you, your family and/or any authorised representative to fully discuss your particular home care situation and how Care At Homes might help.
Together, we'll go over the care your family needs and the care we provide. We'll answer all of your questions regarding in-home care services and costs. Then, we'll begin putting together your Custom Care Plan and matching your loved one with the right caregiver.                                                                                                                                                                                                                                                                                                                                                                                                                                                                                                                                                         
10. How do I determine what level of service my family member needs? What if circumstances change? How can I be sure the services will remain appropriate?
Our private home care professionals work as a team, providing a multi-disciplinary approach to each client's care. A Self–help registered nurse performs the initial in-home assessment and consults with your loved one's physician to learn about their medical history and current needs. She continues ongoing supervision during the course of care, overseeing the services of home health aides, providing seamless transitions to new levels of care as needed. These continual assessments ensure that hours and services are appropriately adjusted over time.
11. My family member has special needs. Can you provide special services?
Our specially trained and licensed personnel are professionally trained and experienced in helping people with a variety of special needs, including Alzheimer's and other dementia-related illnesses, HIV/AIDS protocols, and special nutritional requirements.                                                                                                                               
12. What types of services are provided by Care At Homes?
Care At Homes offers a complete range of dedicated home healthcare services, meeting the needs of adults and children in the comfort of their own home. Services offered through Care At Homes includes skilled nursing, care giver services, home health aids, paediatric care, physical speech and infusion therapy.
Home infusion therapy  including antibiotics, antivirals, hydration, TPN enteral therapy, chemotherapy, biologicals, pain management.


Medical and respiratory and clinical services including: Oxygen cylinder, CPAP and Bi-level, Apnea monitoring, Ventilators, Asthma Management, Nebulisers, Beds, Wheelchairs and Mobility devices available for rental and sale.
13. Does the agency offer the personal services I need like bathing, dressing, and help using the toilet?
Yes, our qualified and compassionate Home Health Aides- caregiver can assist you with activities of daily living. Activities of daily living are activities related to personal care and include bathing or showering, dressing, getting the patient in or out of bed or a chair, using the toilet, and eating.
14. Does the agency have staff available to provide the type of care my doctor ordered and can start when I need them?
Yes, our professional and compassionate Registered Nurses can do a case opening assessment within 24-48 hours of receiving the application.  
15. Does the agency have staff available at night and weekends for emergencies?
Yes, we do have on-call staff available for any unpredictable emergencies.
16. What do I do if I have questions or concerns about my home healthcare service?
You can contact Care At Homes head office by call to discuss any concerns on safety and quality concerns.        
Contact Info
Care At Homes, CIMS Hospital, Science City Road, Sola, Ahmedabad, Gujarat, India.
+91  9099067988